Personalized Children's Songs
Kids Music Box
---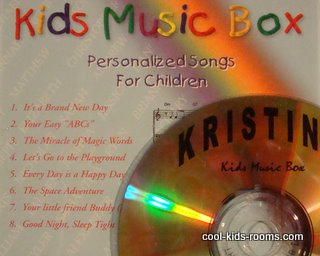 Just turn on Personalized Children's Songs and you will see a huge smile on your child's face.
There are 8 tracks in this CD. All of the songs are personalized for your child.
All songs will include child's name as if this song is just for them!
7. Your little friend buddy( A bed time Story)
$12.95
Find Your Child's Name
Return Policy
Since all CDs created to your personal specifications, we only accept returns if we made a mistake in printing or CD is defective.
We will replace it at no charge.
Top of Personalized Children's Songs