Creating Family Memories Through Design
---
My name is Lolita Galstian. As a mother of two (now grown) kids, helping you to make a great kids room, unlocks my passion for helping others to improve their lives through design.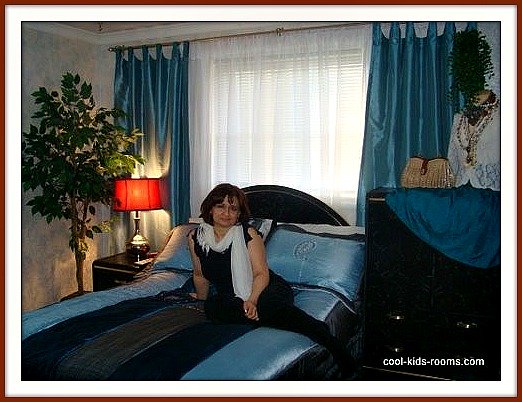 For a young girl growing up in the 1960's , life was a challenge. Our home was small. My mother, father, brother and I lived in a one room apartment.
As a child I dreamed of having my own room, a place to call my own. A place of bright yellows, and crystal blues, not the drab grays of apartment life. But those were just dreams.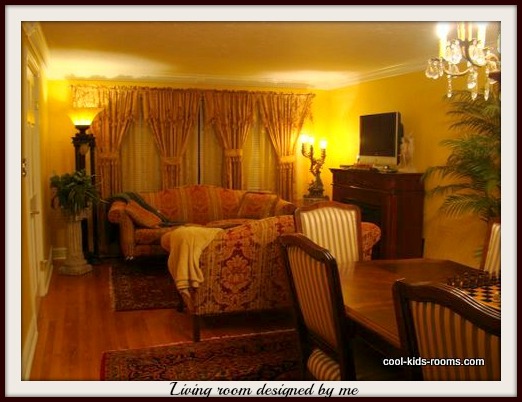 In 1992, my husband and I moved our family to Syracuse, New York
Our first place to live was a small apartment. This apartment was very different from the apartment I had grown up in. I was amazed at how much space there was! We had two bedrooms, one for my husband and I and one for my son and daughter (Privacy!). We had a living room, a kitchen and a private bathroom! It was like paradise. Unfortunately we were not allowed to make changes to the apartment.
I had been trained as a civil engineer. But I believe that I should have been a designer. Before I worked and created with concrete and steel. It is nothing compared to feeling I get when I am able to work with my hands using wood, fabric and paint.
In 1996 we were able to move into a house. I was able to give each of my children their own room! Something I had only dreamed of as a child. I wanted each of them to have the best room they could possibly imagine. We were on a very tight budget, so we had to be creative. I had to keep things simple. So we started with color.
For my daughter's room I chose a bright green that reminded me of the Caspian Sea, and the coasts of Azerbaijan. For my son's room a rich red.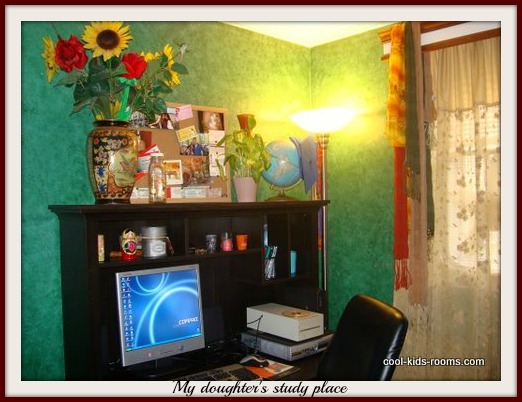 Although times were tight, I wanted them to have the special place that I had always wanted. In some ways I was fulfilling my own childhood fantasies through them. I visited the library and design shows. I read book, after book to teach myself the basics of design. As a trained engineer I soon realized that design although creative and artistic follows rules just like engineering.
As we saved money we were able to add many unique touches. Old furniture took on a new life by painting the body and handles. I let them choose the colors they liked (as long as they didn't clash. We found that the color and texture of the bedspreads changed the feel of the rooms as well.
Rather than taping posters to the walls, we framed them, and chose curtains that complemented the bedding and the poster frames. We made sure that there were plenty of spaces for friends and family to sit, by choosing small sofa's and chairs.
The overall effect was fantastic, and my kid's received compliment after compliment from all of their friends. It was fun being the "Cool" mom.
Now that my children are grown I cannot wait for them to have children. I want to share what I have learned with them, and create new memories for them and my future grandchildren.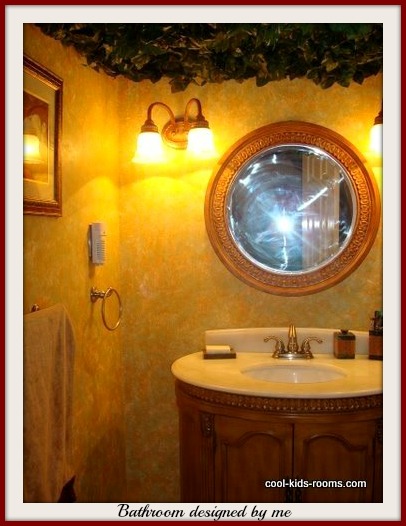 In the meanwhile I want to share what I have learned with you, so that you and your family can share experiences and create fantastic memories as well.