DECORATING A BEDROOM
FOR KIDS WITH
ASTHMA AND ALLERGIES
Do you have kids with asthma and allergies?
Find great ideas for decorating a bedroom for your special needs kid
---
When you are decorating a bedroom for children with asthma and allergies you have to remember that their space is even more important to them than to other kids, because they need to be able to get away from the reality of their conditions, and to relax and have fun in their rooms.
---
---
Kids actually spend more time in their rooms than anywhere else in the house, between sleeping, doing homework, playing and breathing through a nebulizer several times a day.
When decorating their "special" room, you must keep their health issues in mind and keep bedroom free of allergens - dust mites, mold and fungus, animal dander, insects and all things that aggravate asthma and allergies.
So the first thing you have to do is get rid of any carpeting in the room, as well as the window treatments, if they are fabric. It will help to reduce dust mites in your child's room.
Ceilings and walls need to be smooth and easily washed. You want to use water based paints, and avoid using any kind of cleaning and polishing chemicals that give off fumes or are heavily scented.
Decorate his walls with a hand painted mural or some stenciling. Any pictures you hang should be hard surfaced, or glass covered for easy cleaning. Throw pillows should be avoided…they are dust catchers.
---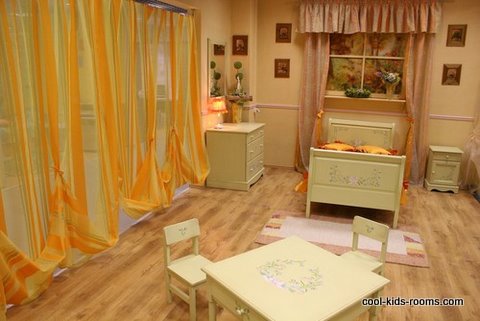 ---
When you are decorating a bedroom for your special needs child, you should be looking for the following:
Hard flooring, such as ceramic tile, preferably the kind that can be washed with plain water, instead of heavily scented cleaners.

Small, easily washed cotton throw rugs to add color or carry out the theme of the room.

Use furniture of natural, unvarnished wood that can be easily cleaned without chemicals.

Metal mini blinds, which can be frequently and easily dusted are a good choice for windows and come in many colors.A wooden cornice box which can be wallpapered or painted can be used to finish off your look.

Bedding that is tightly woven… 100% cotton, is the best.

Vinyl covers with zippers can be used for pillows, mattresses and box springs, to keep out the dust mites. There are special fabrics that are asthma and allergy friendly that work even better, but they are a bit pricey.

Install an air purifier and also have a dehumidifier to use during the wetter seasons.

A closed toy box is good for storing toys and keeping the dusting to a minimum.

Any teddy bears, etc. should be washable and small enough to put in your washer.Dust mites also gather in plush toys, so don't use big stuffed animals in your themes.
Many people have allergic reactions to some of the chemicals in household goods. By reducing the amount of chemicals your family is exposed to, it will reduce the risk of allergic reactions.
---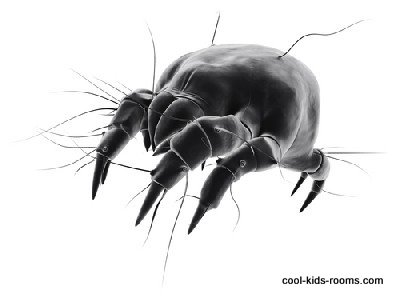 ---
This may sound complicated, but it really isn't. Decorating a bedroom for kids with asthma or allergies is no different than it would be for any child. They need colors they love, a bed, a play area, lighting, etc. You just have to remember that dust, mold, fumes, and dust mites exacerbate asthma and allergies. Avoid them!
---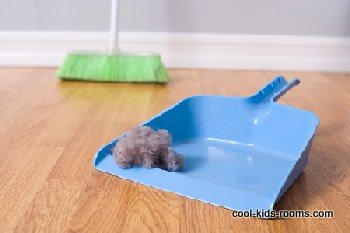 ---
Return from Decorating a bedroom for Kids with Asthma and Allergies to
Home Page




Return from Decorating a bedroom for Kids with Asthma and Allergies to
Special Needs Page