Personalized Wall Art and Decor by
Julie Malhotra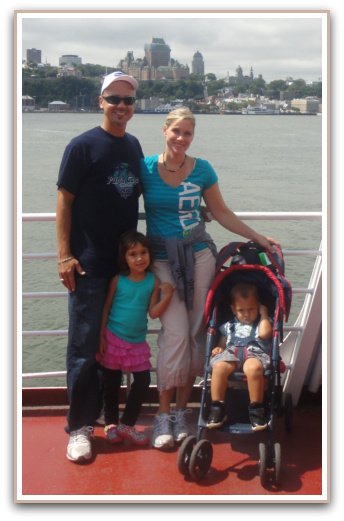 Julie is a mom with a creative touch. She works from home and makes personalized children's art-everything from wooden wall letters to drawer knobs-all hand made to suit the needs of her customers. We wanted to find out more about Julie and her unique business. Read on to learn what inspires this phys-ed teacher by day, mommy by night and what fuels her creativity.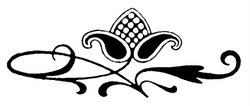 Read below for our exclusive interview
with
Julie Malhotra
---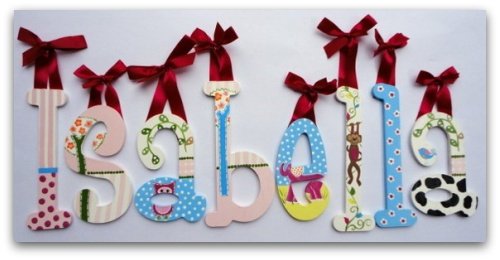 Q. Hi Julie. Thanks for being with us today. Let's get started by hearing a little bit about yourself, your hobbies, daily life, etc.
A.Hi Lolita, thank you very much for this opportunity to speak with you. A little about myself, well I'm a full time mom, wife, teacher and artist!
Like every other mom, my life is very busy and I have learned how to juggle many things at one time. During the school year I teach Physical Education, pick my kids up from day care, play, make dinner, bath, bedtime and then begin painting!
I try my best to not take more time away from my kids who are two and four. My family comes first. This year I will be teaching part time which will hopefully help me balance all my jobs better! I also love the beach, swimming and spending time with my family.

Q. What inspired you to start My Sweet Dreams Art?
A.I became inspired when I was pregnant with my daughter in 2007. Before that I was painting, but it was mostly abstract, contemporary and landscapes.
I wanted to make her nursery unique and fun, so it all began with painting animals on her wall to match her bedding. From there I started painting custom names on stretched canvas for family and friends and then opened a shop on etsy. I was getting very busy with a new baby so decided to take a break.
I reopened my shop after our second child was born, but with a new line of products. This is when I added my custom hand painted wooden wall letters, nail covers, drawer knobs and bow holders.
January 2011 was when my new line was launched and the letters have done so well! I have sold over 200 sets of letters since then, and have been extremely busy!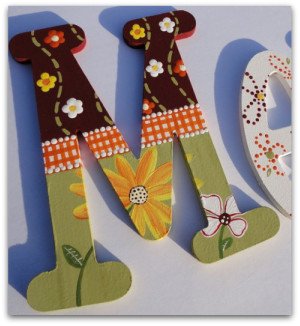 Q. Where do you get new design ideas from? How do you stay creative?
A.Many of my customers want custom designed letters to coordinate with their nursery decor and bedding. Other customers tell me colors and let me use my creativity to come up with something special for their little one.
Staying creative can get tricky, but I somehow always come up with new ideas as I am doing sketches for my customers.

Q. What goals do you have for your business venture?
A.Once my kids are in school full time, it will open up more opportunity and time for me to paint.
I do have some of my items in online baby boutiques and I have had a few business inquiries for local retail stores but my etsy shop has kept me extremely busy. I would like to expand to more retail stores, and e-boutiques, but currently I'm a one woman show, and managing and handling every avenue of the business.
Q. How do you ensure a high level of quality in your art?
A.By providing my customers with custom hand cut and hand painted wooden wall letters I am giving the customers high quality art. I use non toxic acrylic paints.
I believe that when a customer can choose their own font, size, design and colors it's makes them part of the creative process. In turn they too are creating special treasured pieces of art.
Q. Have your friends and family been supportive of your design endeavors?
A.My family and friends have been extremely supportive. My husband, parents and sister help to watch the kids when I get really busy with painting. They are also always spreading the word about my art to their friends.
I've created many pieces for friends as samples or prototypes, to test out my items, see how they will hang on the wall or how durable they will be for little hands.
Overall I have a very loving and supportive family who will support whatever career endeavors I decide to take on.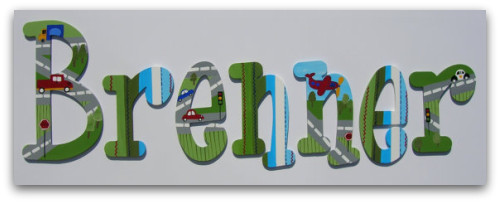 Q. Lastly, where do you see yourself five or ten years from now?
A.I hope to see my business continue to grow, my family happy and healthy.
Thanks to Julie for taking time to do interview for our Cool Kids Rooms site.
Visit Etsy.com for Julie's wall art and decor.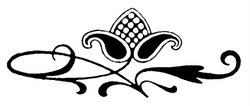 ---
Post a Comment
Do you have a questions or comment? Share it!
What Other Visitors Have Said
Click below to see contributions from other visitors to this page...

nickgarciataria Not rated yet
I'm actually one of her (former) students, and I have to say she really does do it all, juggling teaching and her art business! She will go very far with …
Return from Wall Art and Decor to Kids Rooms Home Page

Return from Wall Art and Decor to Interview with Designers