AFRICAN SAFARI DECOR
Your teens room will look exotic with
African safari décor.
---
If you think that African Safari decor in a bedroom is only for little kids; you don't know what you're missing! One of the newest styles to date is the jungle and there are more teens that are looking to incorporate it into their room.
This is why taking the same concept for small children and adding a little more sophistication has been able to create the perfect safari for any teenager. But, you don't have to throw away those spotted and grassy sheets just yet. You might have some other uses for them when decorating.
So, Where Do You Begin?
The first thing that you should do is establish a color combination. The beautiful thing about the African Safari decor is its ability to be transformed into any color. Whether you're looking for pink and green for your teenage daughter or blue and tan for your son; you can achieve both in with a jungle style. This is only possible if you incorporate it in all of the right areas.
---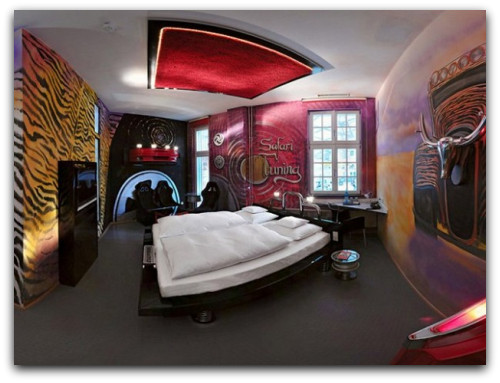 V8 Hotel in Germany
---
Obviously the bedding has to match the theme; but this doesn't mean that you can forget about the window treatments, furniture, and rug. If you're looking to keep the flow throughout the entire room; make sure that the colors match.
As for decoration; you can use anything safari related! Whether you're looking for Zebra stripes, Leopard spots, or even grass and trees; you can find them all. The first step is deciding on the color scheme as well as the overall design.
---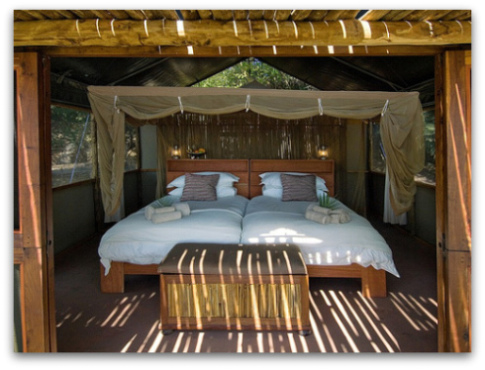 Picture Source
---
So far; these are the same steps that you would take for a child's room. But, this is where it gets a little different. The difference between a child and teen is age and maturity. Your teenager is not looking for cartoon, jungle themed murals with stuffed animals as pets.
The point isn't to transform the location into an African Safari. This can be over the top for teenagers when most of them are looking for something simple. This is why unique combinations of simple colored walls, jungle bedsheets, and matching decoration will be the perfect themed bedroom for an older child.
---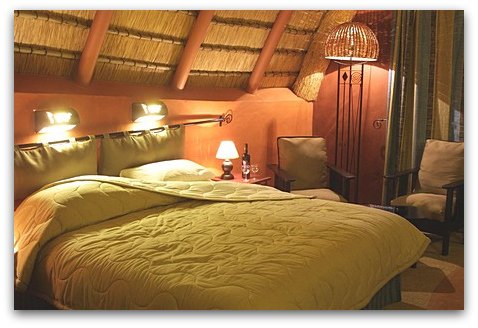 Picture Source
---
However, you don't want it to seem traditional; so make sure to use zebra hearts or star shaped leopard pillows as decoration for the girls while adding some rugged artwork for the boys. Even pictures of the African scenery is a great way to decorate the room to keep the design flowing while tapping into their adventurous side. This especially applies to those pictures that have special effects; many of their friends will be amazed by it.
---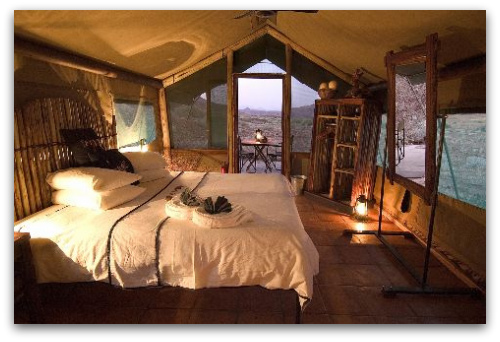 Picture Source
---
Stepping It Up With Design
Some teenagers enjoy walking into their room and being whisked away to another location. This is where furniture can be used as a tool for travel. For instance; you can drape a light, white fabric over a canopy style bed in order to give the illusion of being outside. The covering can give the inclination of keeping the bugs out of their tent.
---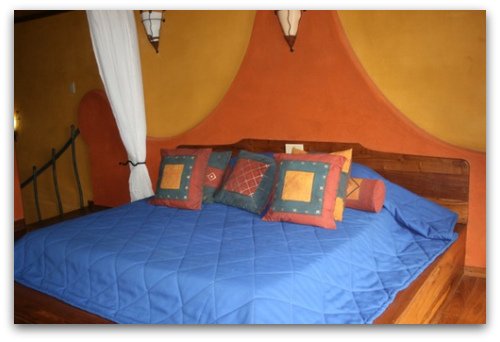 Picture Source
---
And if you have a nighttime sound monitor that plays the sounds of the jungle; it'll be an instant hit! After all; this is also known to provide a peaceful slumber.
However, for a rugged boy; you can take a grass or dark colored fabric and use the same concept. It will truly make them feel special to have a covered bed inside their very own African Safari room.
---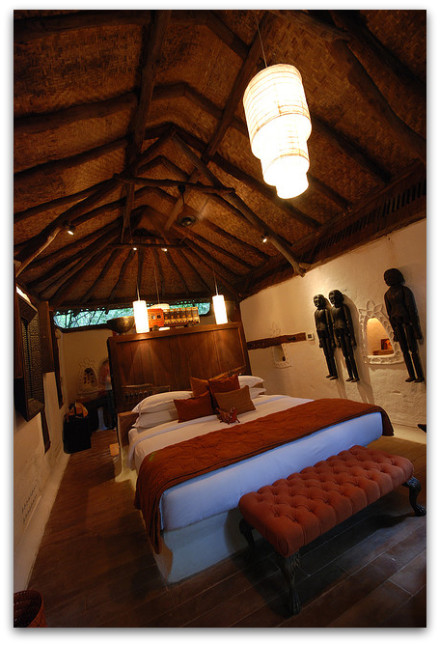 Picture Source
---
It's Time To Admit It … They're Growing Up
The fact remains that this particular jungle style has become a trend setter for entire homes. Whether it's for a child, teenager, or adult; there are many different ways to incorporate this into a bedroom.
For children; you typically focus on toys and imagination to create the room of their dreams. As they become older, they tend to develop their own style and prefer to have something a little more subtle.
---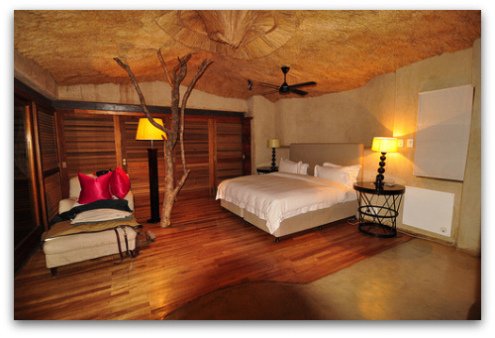 Picture Source
---
This doesn't mean that the imagination is lost; it just means that the accessories end up being one of the most important factors in bringing their Safari room to life.
The difference lies within the walls. Murals are now a thing of the past (awesome for little kids) and accent walls with an architectural touch are the future. Using some jungle imagination and your teenager's personalty and you can create the perfect for any growing adult with African Safari decor.
---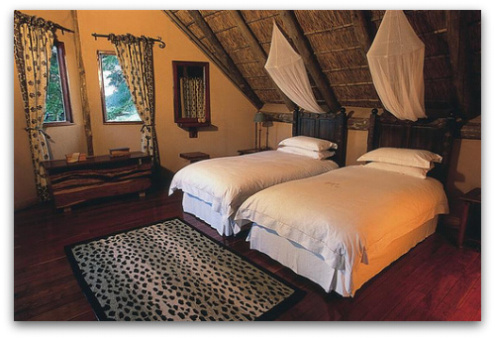 Picture Source
---
---
Return From African Safari Decor to Home Page
Go to Kids Bedroom Themes
Top of African Safari Decor
---