HOW TO PAINT A ROOM
Check out how to paint a room video.
Learning how to paint a room can assist in your successin producing a dramatic change to any room in your home. You can easily transition the overall "look and feel" of any room in your home by using paint.
---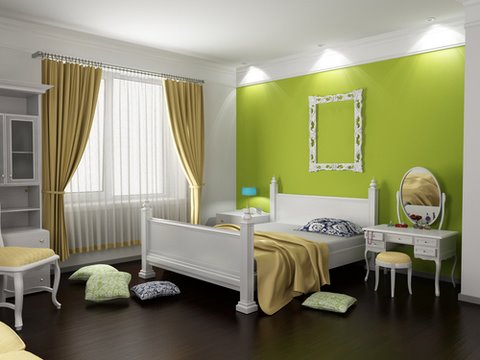 ---
You can choose from many different colors, types, and even implement the use of interesting and creative paint techniques. It is important to ensure that you mix in a splash of personality in order to achieve the look that best matches your preferences and style.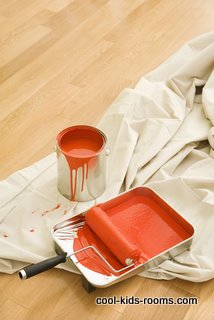 List of the supplies you'll need:
Small angled Brush

Flat brush

Paint Roller

Paint Rolling Tray

Paint Roller Extensions

Various Sized Drop Cloths

Painter's Tape

Putty Knife

Paint Spackle

Sandpaper
Prior to shopping for the paint that you will need, it is important to take appropriate measurements of the space that you want to paint. This will help you to know the amount of paint that you require to successfully complete the project.
Once you have gathered all of your supplies, chosen the colors that you want to use, and purchased the paint for the project, you're ready to get started.
Here's what to do next:
Remove all furnishings and decorations from the room.

Remove all light switch covers from the room, as well as any type of trim that is attached near the floor or near the ceiling.

Completely cover the floor area with the protective drop cloths.

Uses the sandpaper to remove loose paint.

Patch cracks and holes with the spackle using the putty knife.

Allow the putty to dry and sand it down to make it even with the wall.

Use the painter's tape to protect the ceiling, the windows, doors, and other areas in the room.

Wash the walls thoroughly and make sure to remove all soap.

Be sure that the walls are dry prior to painting.

Apply paint with flat paintbrush around corners, near the ceiling, windows and doors.

Quickly after, add paint to the roller pan and start painting the rest of the wall.

Keep repeating the process for another coat or two.
Be sure that there is proper ventilation in the room that you are working on, and make sure to wear protective clothing and eyewear so that you remain safe while painting.
You will discover that it is easy to learn how to paint a room – it just takes some basic preparation and precaution.

---
---
Return from How to Paint a Room to Coo Kids Rooms Home page