MODERN BEDROOM DESIGNS
Modern bedroom ideas:
keep it clean and simple.
Modern bedroom designs for girls aren't the same as those you grew up loving. Many young girls love to have their bedrooms reflect their favorite star, movie, goal or hobby. In order to make the room closest to the ideal for your growing child, you need to keep a few things in mind.
---
1. Selection of the bedroom set.
A modern bedroom set can last your child through their growing years and in some cases through adulthood and marriage. Since this is often a higher ticket item, when you select the bedroom set, keep a goal in mind for a design that can accommodate several ages. You'll decorate the rest of the room to fit the child's every changing interests and development.
Select a well-made bedroom set, when choosing furniture for your daughter. If you can't afford to purchase a new set, there are attractive and expensive sets sold at garage sales, estate auctions and second hand stores for a fraction of the original cost. All you have to add is a new mattress and box springs in most cases.  Occasionally, you can get a modern bedroom set free if you check classified ads such as craigslist or freecycle.
In most cases, however, expect to enhance the furniture with a little paint and creativity.  Sometimes free sets actually add more to the design of the room because you can change the color to anything your child desires without a second thought.
2.Choosing the Theme
Even if you loved dolls and stuffed animals, your daughter might not have the same interests. Today, modern bedroom designs for girls can be varied and unique.
The population of girls that participate in sports is ever increasing and modern bedroom ideas reflect that change. However, instead of bold colors, many mothers find that the use of pastels with a sports theme often expresses the perfect tone for their athletic daughter.
The theme of the room varies, depending on the age of your daughter. What doesn't vary is the need for a central theme. It doesn't have to be anything elaborate. It can as simple as a modern look with angular designs mixed with other shapes, an old-fashioned look or even a movie character. The choice is almost unlimited.
When you select the decor, however, spend a little time before you and your child make the final decision.  Even though the final selection doesn't have to reflect the room for a lifetime, the room design you select should at least last a year.
Click on pictures to see more
Modern Bedroom Designs
---
By Hope Carlton
By Natalia Karpenco
By Tina Seal
By Anna Johns
By Cynthia McBride
---
3.Incorporating storage space
Incorporate easy to use storage space to help your child keep the room tidy. Creating storage space can be almost as much fun as designing the bedroom.
You can use accordion cup holders on the wall to organize and hang jewelry and scarves. This makes your daughter's clothing part of the overall design of the room and makes putting away the clothing a breeze.
4.Saving money
Modern bedroom ideas will pop up everywhere once you begin the project. You can use the time you spend finding accessories for the room as a fun way to bond. Don't overlook some of the fun items you'll find for next to nothing at garage sales, auctions and even Goodwill.
Decorating doesn't always require that you empty the piggy bank, sometimes it simply requires that you pay attention to the desires of your daughter, incorporate those ideas and get creative.
5.Keeping it clean and simple
Kids don't like to clean. Contemporary bedrooms might be a solution. The key is the simplicity of design. Minimum accessories and minimum clutter.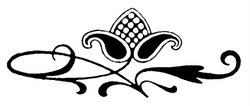 Return from Modern Bedroom Designs to Bedroom Themes

Return from Modern Bedroom Designs to Home page