Super Heroes Decor
by Kim Greenock
(League City, Texas)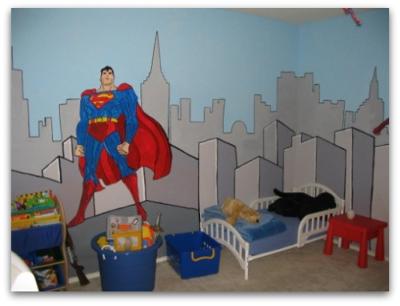 Super Heroes Decor
The Super Hero room was a "SUPER HIT" for my oldest when he wanted a big boy room.

I decided that the background needed to be neutral with grey and white outlined in black to really make the cartoons stand out.

We kept the decorations in the room to a minimum to really let the mural stand out.

I did not use a projector when I did this room or my other sons room...the nursery rhyme room. I have since bought a projector and I thought it would cut down on the painting time dramatically.


Join in and write your own page! It's easy to do. How? Simply click here to return to Want To Show off Your Work?.